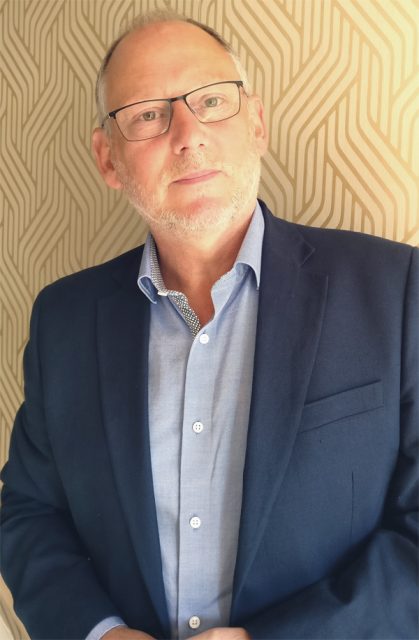 With over 30 years of experience, Commtacs has become a specialist provider in deaf awareness and communication tactics with deaf and deafblind people. Through a natural development and a keen interest in technology, we have developed a media service where information is translated into BSL (British Sign Language) and provided either in DVDs or web-ready video formats. For more information on this please visit our media-service micro site (being developed).
The mission of COMMTACS learning & development
is to support the objectives of our clients' through the provision of high quality, specific, flexible and measurable services while building sustainable good working and professional relationships.
We aim to do this by:
Ensuring that all learning and development provided has clearly identified objectives that can be achieved
Making our clients aware of the purpose and scope of our service and how this can support their objectives
Achieving excellence in our programmes by delivering learning and development which is motivational and valued
Constantly improving our programme content, delivery methods and skills through regular research, feedback, evaluation and continuous professional development.
---
Andy Irvine (Director) is an Associate Member of the
Chartered Institute of Personnel and Development (CIPD)
and an Associate Member of the Society of Education and Training (SET)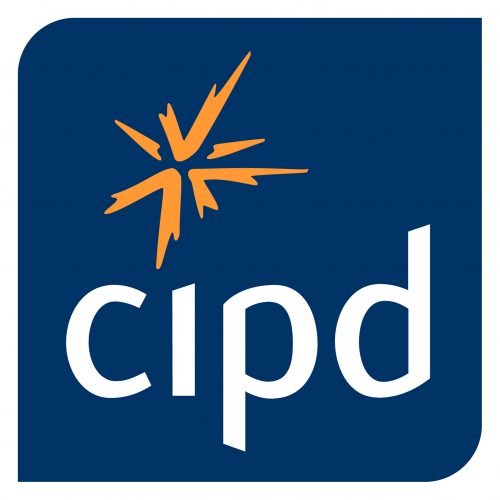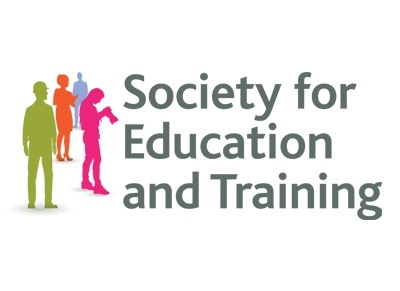 [ap_toggle title="Andy Irvine – relevant experience:" status="close"]
With over 30 years of experience Andy has built upon a vast range of knowledge and understanding and growth within the field.
Most recently (and prior to setting up Commtacs) – over four years experience with a major national voluntary organisation in the field of deafness – Council for the Advancement of Communication with Deaf People (CACDP) now known as Signature – a national examination/awarding body in communication skills with Deaf and Deafblind People based in Durham.
Prior to CACDP, over 12 years experience with a medium-large sized local voluntary organisation – Glasgow & West of Scotland Society for the Deaf (GWSSD) now known as Deaf Connections. See below for further details. Currently a Qualification specification/curriculum trainer for Deaf Awareness and Communication Tactics and a Signature/CACDP Deaf Awareness Examiner. Skills and experience in these areas have proved invaluable in the delivery and planning of all of our courses.
Position held with CACDP (now known as Signature): National Development Officer (Scotland) Main areas of responsibility included the design and delivery of 'training of trainers' courses [curriculum & assessment] in Deaf Awareness-Deaf Equality and Communication Tactics training courses, support to trainers and examiners in the field of communication skills with Deaf and Deafblind people as well as working closely with the many centres that offer these qualifications. Prior to this, over 12 years spent with a medium-large sized local voluntary organisation – Glasgow & West of Scotland Society for the Deaf (GWSSD) now known as Deaf Connections.
Position held with GWSSD (now known as Deaf Connections): Community Services Manager Responsible for operational areas including: Information and Community based training programmes, Communication Support Services, British Sign Language (BSL) training courses and Deaf Awareness training.
Scottish Association of Sign Language Interpreters (SASLI): For many years, a Registered Sign Language Interpreter, registered with SASLI – Held various positions within the Association (most recent being Registrar) and actively involved in the development of the Association and profession of Sign Language Interpreting. Held position as Interim Project Manager/Acting Director during May – October 2007
Scottish Council on Deafness (SCoD): An active member of the Management Committee of SCoD, currently holding the position of Vice Convenor. Commtacs is itself a member of the National Council.
Scottish Enterprise/Scottish Council for Voluntary Organisations (SCVO): Trainer for the series of e-Business Workshops for the Voluntary Sector (Making the Connection & Transforming your Web site).
Scottish Deaf Studies Tutor Group (SDSTG): Member of the inaugural committee of SDSTG and held position of Secretary within the management/steering committee.
Chartered Institute of Internal Auditors: Successfully completed the 'Introduction of Information Systems Auditing'. Learning outcomes achieved:

understand relevant best practices
identify laws, risks and controls that impact an organisation's information processing
perform reviews of live application systems
perform reviews of systems under development
review information security policies and physical security within the organisation
review contingency and business resumption plans
review logical security
perform elementary network reviews.
[/ap_toggle]
[ap_toggle title="Work with us …" status="close"]
If you are interested in working with COMMTACS as a sessional/freelance trainer please get in touch. We would be delighted in discussing potential work.
Please 'contact us' to find out more information and what opportunities there are.
[/ap_toggle]
[ap_toggle title="Equal Opportunities Policy / Statement" status="close"]
Commtacs Limited is committed to the vision of opportunity to all, in everything that it is involved in and believe that equal opportunity is about treating people fairly, openly and honestly and recognising that people all have different needs, culture, experiences and expectations.
It is the policy of Commtacs Limited to ensure that no person who is in contact with the company receives any less favourable treatment irrespective of his or her gender, marital status, family status, lifestyle, age, ethnicity, religion, sexual orientation, disability, political affiliation, Trade Union membership or any other condition or requirement which cannot be shown to be justifiable.
Commtacs Limited will demonstrate commitment to equal opportunities in the following ways:
recruitment and selection of people
train and develop people
recognise the abilities that people display
manage changes when those impact upon employees
expect the highest standards of employee conduct and behaviour
will not accept any form of unfair treatment, discrimination or harassment, or removal of dignity by any of our employees or to any of our employees.
In relation to service delivery Commtacs Limited shall ensure that:
everyone has fair access to services
we use clear and unambiguous criteria
good quality information is available to people in Plain English or if requested in a format which is accessible to them
we consult people about their needs
we set the highest example in all partnerships and arrangements in which we work alongside other individuals and organisations, and expect the same standards from them.
[/ap_toggle]
[ap_toggle title="Health and Safety Policy / Statement" status="close"]
At COMMTACS we are committed to giving health and safety the highest priority in all of our activities.
We expect staff, visitors, contractors and other employers, who with COMMTACS, to share this commitment by complying with our policies and, where appropriate, our procedures and to understand that they too have legal and moral obligations to themselves and to one another.
We are dedicated to ensuring the health and safety of all persons who may be affected by our activities by:
Providing, managing and maintaining a work environment which is, so far as reasonably practicable, safe and in which risks to psychological and physical health are controlled.
Providing adequate and appropriate facilities and arrangements for welfare at work.
Providing, managing and maintaining our workplaces so that they are, so far as reasonably practicable, safe and that risks to health are controlled.
Providing, managing and maintaining plant and equipment so that it is, so far as reasonably practicable, safe and that risks to health are controlled.
Consulting with and involving our staff and others who we are in contact with in matters relating to their own health and safety.
Identifying hazards and conducting formal risk assessments when appropriate in order to minimise the risk for all activities undertaken by the COMMTACS.
Ensuring that control measures and emergency procedures are: in place; effective ; properly used; monitored and maintained.
Implementing systems of work that are safe and where risks to health are controlled.
Providing the information, instruction, training and supervision at all levels necessary to ensure that staff and others are competent to supervise or undertake their work activities and are aware of any related hazards and the measures to be taken to protect against them.
Providing the necessary organisation , expertise and resource , including communication and consultation, planning, monitoring, inspection and auditing procedures to ensure that there is effective management of health and safety.
Giving adequate information on relevant hazards to any person whose health and safety might be affected by them..
Keeping up to date with best practice in relation to health and safety and complying with all relevant legislation and authoritative guidance.
Monitoring the safety performance of contractors who work for us.
Where there are no existing policies or guidance, we expect our staff, contractors to meet the highest relevant standards and to comply with relevant legislation.
Where no standards or legislation exist, we will work with our staff, contractors and others to develop systems which comply with best practice and eliminate or minimise the risks so far as reasonably practicable.
It is our stated intention to promote a positive health and safety culture and educate our staff in health and safety. Wherever possible, information on health and safety legislation and standards applicable to a particular course will be included. In areas of work or research which are highly regulated.
We undertake to continually review and develop our safety management systems, with the overarching aim of conducting our activities in a manner which does not affect the health and safety of any staff, contractors, visitors or members of the public, or adversely affect the environment.
We are committed to this Policy and to the implementation and maintenance of the highest standards of health, safety and welfare across everything we do. We expect others who we are in contact with on a daily or sessional basis to share this commitment and to work together to achieve it.
Andy Irvine
Director
COMMTACS Ltd.
[/ap_toggle]
[ap_toggle title="Environmental Ploicy" status="close"]
COMMTACS accepts responsibility for the harmful effects its operations may have on both the local and global environment and is committed to minimising the impact of its activities on the environment.
The key points of its strategy to achieve this are:
Minimise waste by evaluating operations and ensuring they are as efficient as possible
Actively promote recycling both internally and amongst its customers and suppliers Source and promote a product range to minimise the environmental impact of both production and distribution
Actively promote the use of public transport where possible and practicable
Will raise awareness amongst its staff of environmental issues and enlist their support in improving the Company's performance will encourage the adoption of similar principles by its suppliers
The Company will comply with all relevant environmental legislation.
[/ap_toggle]